Free Special Report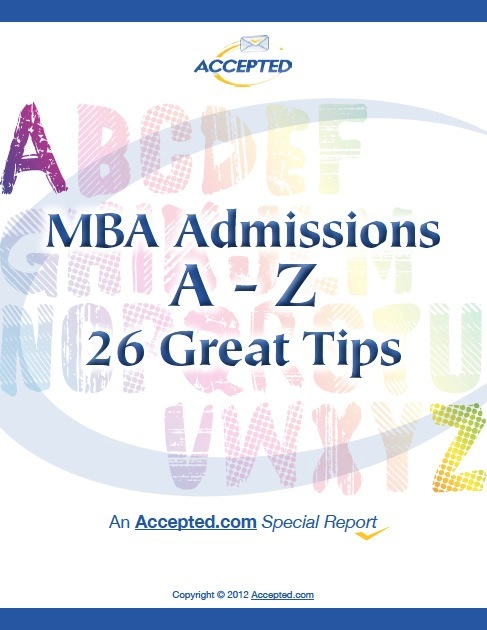 About the Author

Linda Abraham is the founder of Accepted.com and author of the book, MBA Admission for Smarties: The No-Nonsense Guide to Acceptance at Top Business Schools. Linda has helped thousands of applicants reach their MBA admissions goals and knows what works and what doesn't. Profit from her knowledge, experience, and skill.
MBA Admissions A-Z: 26 Great Tips
Need help constructing an MBA application that will get you accepted? Enjoy 26 fantastic tips on every single aspect of the MBA admissions process.

Tips included in the report include:
T is for Top Essay Techniques

I is for Impressive Interview Insights

P is for Proofreading

S is for Sharing Your Story
…and 21 more!
Download Your Copy Now!