With an acceptance rate of 10.7%, Harvard rejects more than eight out of every nine applicants. Since it is so competitive, even the most qualified, wannabe Harvard students need help to nail their application!
Linda Abraham, the founder and CEO of Accepted, shares invaluable information for Harvard Business School applicants in a free 60-minute webinar - including:
The 4 key principles for gaining acceptance to HBS

How to approach Harvard's single essay question

Strategies for addressing the other elements of the application
Watch this webinar to boost your chances of acceptance at Harvard Business School!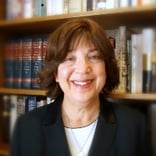 About The Presenter: Linda Abraham is founder and CEO of Accepted, the top-tier admissions consultancy that helps you unlock your competitive advantage. For the last 20 years, Linda and her highly credentialed, experienced team have helped thousands of business school applicants gain acceptance to top MBA programs in the U.S. and around the world. She is also the co-founder of AIGAC, author of MBA Admission for Smarties and host of the graduate admissions podcast, Admissions Straight Talk.