TOPICS COVERED IN THE GUIDE INCLUDE:

CHOOSING WHERE TO APPLY

QUALITIES TO HIGHLIGHT IN YOUR APPLICATION

HOW TO WRITE A SUPERB STATEMENT OF PURPOSE

THE MUST-HAVES FOR YOUR LETTERS OF REC
GETTING ACCEPTED TO A MASTERS IN ENGINEERING PROGRAM IS TOUGH.

If you have the information you need, it can make a world of difference in helping you stand out from the competition! This guide will provide you with the clear, concrete, actionable advice that you need to go from engineering applicant to engineering student.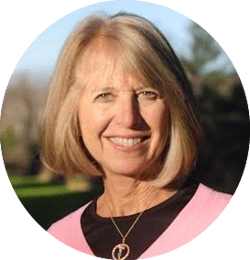 MEET THE AUTHOR
With 30 years of career counseling and admissions experience at four universities, including Cornell Johnson, Dr. Karin Ash evaluated applications and facilitated students' entry into some of the world's best companies. She has met with thousands of recruiters seeking to hire the best students from top schools, and worked closely with admissions staffs, participating in the candidate decision making, ensuring that those who enter the school are also prime candidates for employers. She brings extensive insider knowledge of what schools and employers seek to the Accepted team.
Dr. Ash has a BA in Psychology from the University of Connecticut and a PhD in Educational Psychology and Organizational Behavior from Cornell University. Her students have been hired by 3M, Amazon, Apple, Bain & Co., Deloitte, Ernst & Young, Goldman Sachs, Google, IBM, J.P. Morgan, McKinsey & Co., Microsoft, and other prestigious companies.