This guide teaches you everything you need to know about creating compelling audio and video application clips.
Where? Your computer.
How? Easy. Sign up below and download the guide.
When? Now.
Who? The Accepted team of consultants has reviewed thousands of successful and fatally flawed application essays. Profit from their knowledge, experience, and skill.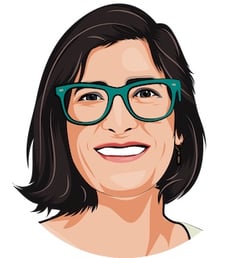 About the author: Michelle Stockman is a professional journalist, former Columbia Business School admissions staff member, and experienced MBA admissions consultant. Having both the insider admissions knowledge and the years of experience in shaping narratives, Michelle can help you stand out from the competition with a well-written, compelling, and highly persuasive application.