DURING THIS RECORDING YOU WILL GAIN INSIGHT INTO THINGS SUCH AS:

WHETHER TO APPLY IN ROUND 1, ROUND 2, ROUND 3, OR WAIT UNTIL NEXT YEAR

HOW TO CHOOSE WHICH BUSINESS SCHOOLS ARE RIGHT FOR YOU

HOW TO PREPARE FOR EACH STAGE OF THE APPLICATION PROCESS

WHAT YOU CAN DO TO GAIN AN EDGE OVER THE COMPETITION
WOULD YOU LIKE TO GET REAL MBA APPLICATION ADVICE FROM AN ADMISSIONS EXPERT?




Why wouldn't you?!

The MBA application process can be grueling, but if you can turn your hard work into an acceptance to your target program, it will all be worth it. And wouldn't it be great to have a little insider information to boost your chances? You already know the adcom will have to make tough decisions to fill their limited number of open spots. How can you make an impression that ensures you'll be at the top of their list?

Our Q&A session, Ask Me Anything: A Q&A with Accepted's MBA Consultants, gave attendees the opportunity to have their specific questions about the MBA application process answered personally by our knowledgeable admissions experts. And we're sure their insights can help you, too.

The session was moderated by Accepted founder and CEO Linda Abraham and featured three of our most trusted MBA consultants: Esmeralda Cardenal, Cindy Tokumitsu, and Dr. Christie St-John. Between the four of them, they have more than 80 years of cumulative experience helping MBA applicants gain acceptance to their dream program. Talk about impressive!

Go ahead and fill out the form to hear their helpful advice now!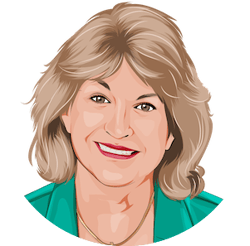 MEET THE EXPERT: DR. CHRISTIE ST-JOHN
Dr. Christie St-John has a B.A. from Jacksonville University in Florida and an M.A. and Ph.D. from
Vanderbilt University. Her work, studies, and interest in cultural diversity have taken her all
over the world, thus far to 78 countries. Christie's career in higher education began at Vanderbilt University as a Fellow in the Master Teaching Center, then as Director of International Relations and adjunct faculty, followed by 10 years in MBA admissions at Dartmouth's Tuck School of Business, then back to Vanderbilt as Director of MBA Recruiting & Admissions. She served on the Board of the MBA Career Services Council and the Consortium for Graduate Studies in Management and was the school representative for Management Leadership for Tomorrow, the Forte Foundation for Women, and the Service Academy Career Conference.
She has counseled thousands of students, especially international candidates and veterans and wants to help you find your dream school.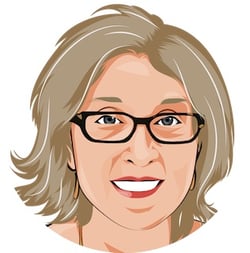 MEET THE EXPERT: CINDY TOKUMITSU
Cindy has helped MBA, EMBA, law school, and med school applicants achieve their academic admissions goals for 15+ years as an Accepted consultant. She has become a pioneer in the niche of EMBA application consulting, and has worked 1-on-1 with applicants who have received acceptances to the top MBA/EMBA programs like MIT Sloan EMBA/Fellows, Berkeley-Columbia, Chicago Booth, Columbia, Duke Fuqua Cross Continental, IE, IMD, London Business School, Northwestern Kellogg, NYU Stern, Stanford GSB, Stanford MSx, Michigan Ross, and Wharton; top law schools including Harvard, Yale, Columbia, Chicago, University of Pennsylvania, Fordham, and Syracuse; and medical schools such as Wake Forest, Tufts, University of Toronto, Harvard, NYU, Albert Einstein, Vanderbilt, Temple, and Tulane, among many others in each category.
She is the author of The Finance Professional's Guide to MBA Admissions Success, The Consultant's Guide to MBA Admission, The EMBA Edge: A Guide To EMBA Admissions, and Best MBA Programs: A Guide to Selecting the Right One.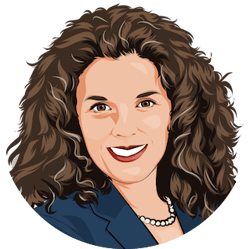 MEET THE EXPERT: ESMERALDA CARDENAL
Esmeralda is the former Associate Director of Admissions at Yale SOM, Director of MBA Admissions at MSU Broad, and consultant at Cardiff Business School in the UK. Her position on the other side of the table has taught her exactly what MBA admissions committees are looking for when reviewing applications. Esmeralda brings to your application 10+ years of admissions experience, as well as a passion for helping applicants achieve their admissions dreams – particularly women, underrepresented minorities, and international students.
She holds an MBA from Michigan State University's Eli Broad College of Business and an undergraduate degree in Business Management from Franciscan University of Steubenville in Ohio.