DURING THIS RECORDING, YOU WILL BE ABLE TO LEARN ABOUT ISSUES SUCH AS:

HOW TO APPROACH THE APPLICATION PROCESS

HOW TO ACCOUNT FOR AN APPLICATION SURGE IN YOUR STRATEGY

WHO SHOULD TAKE ADVANTAGE OF APPLICATION WAIVERS

WHAT YOU CAN DO TO GAIN AN EDGE OVER THE COMPETITION
WOULD YOU LIKE TO LISTEN TO REAL MBA APPLICATION ADVICE FROM AN ADMISSIONS EXPERT?




The COVID-19 pandemic has left an indelible mark on pretty much every facet of society. This application cycle, more and more MBA programs are electing to waive the GMAT or GRE test as a requirement for applicants. How will this affect acceptance rates?

We hosted Applying to Business School in a Test-Optional Application Surge: A Q&A with Experts so that you'll be able to hear our MBA experts answer individual questions about how this change will impact your chances and how to adjust your application strategy in light of it.

The Q&A was moderated by Accepted founder and CEO Linda Abraham and featured a panel of three expert MBA consultants: Jamie Wright, Natalie Grinblatt Epstein, and Cindy Tokumitsu. You'll hear information about how the waiving of test requirements will impact application numbers, and how you can find ways to stand out, even with a marked increase in applicants.

Watch it now!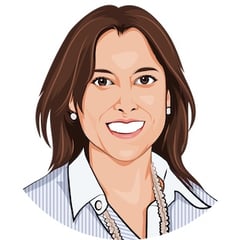 MEET THE EXPERT: JAMIE WRIGHT
Jamie is the former Admissions Director for Early Career Programmes (Masters in Management, Global MiM, Masters in Financial Analysis) at London Business School. During her tenure at LBS Jamie reviewed thousands of CVs of prospective candidates , more than 1,500 applications and interviewed hundreds of candidates from the Americas, Middle East, Europe, and Asia. Having made decisions on hundreds of waitlist and scholarship candidates, Jamie understands what a business school admissions committee is looking for when applicants introduce themselves through their applications, as well as at in-person interviews. Her role as an admissions consultant is to help guide you through the interview stage and beyond to receive an offer at the graduate programme of your dreams.

Originally from the U.S., she is now based in London.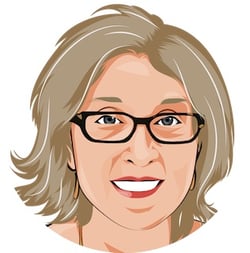 MEET THE EXPERT: CINDY TOKUMITSU
Cindy has helped MBA, EMBA, law school, and med school applicants achieve their academic admissions goals for 15+ years as an Accepted consultant. She has become a pioneer in the niche of EMBA application consulting, and has worked 1-on-1 with applicants who have received acceptances to the top MBA/EMBA programs like MIT Sloan EMBA/Fellows, Berkeley-Columbia, Chicago Booth, Columbia, Duke Fuqua Cross Continental, IE, IMD, London Business School, Northwestern Kellogg, NYU Stern, Stanford GSB, Stanford MSx, Michigan Ross, and Wharton; top law schools including Harvard, Yale, Columbia, Chicago, University of Pennsylvania, Fordham, and Syracuse; and medical schools such as Wake Forest, Tufts, University of Toronto, Harvard, NYU, Albert Einstein, Vanderbilt, Temple, and Tulane, among many others in each category.
She is the author of The Finance Professional's Guide to MBA Admissions Success, The Consultant's Guide to MBA Admission, The EMBA Edge: A Guide To EMBA Admissions, and Best MBA Programs: A Guide to Selecting the Right One.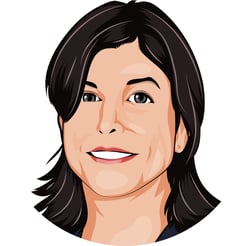 MEET THE EXPERT: NATALIE GRINBLATT EPSTEIN
Natalie is the former admissions dean/director at three top business schools. She has reviewed over 70,000 applications, interviewed over 2,500 candidates, and has trained nearly 700 admissions directors and alumni volunteers to select outstanding candidates for admission. She knows exactly what admissions directors are looking for, and brings that knowledge to the table when guiding applicants to acceptance.
In the last year alone, she's helped clients gain admission to top programs including Harvard, Stanford, Wharton, MIT, Cornell, Columbia, Berkeley, and NYU. Natalie holds an MBA from Michigan Ross.