ALL YOU YOU HAVE TO DO IS...

FILL OUT THE FORM

WATCH THE AMA
AND TAKE NOTES

IMPLEMENT WHAT YOU LEARN

ACE YOUR APPLICATION!
DON'T YOU WISH YOU COULD HEAR APPLICATION ADVICE STRAIGHT FROM AN ASSISTANT DEAN OF ADMISSIONS AT MIT?

Well, now you can!

Accepted hosted an exclusive webinar for applicants applying to MIT Sloan so that you could get the scoop directly from MIT Sloan Assistant Dean of Admissions Dawna Levenson. Check out the recording to hear directly from Ms. Levenson on the latest happenings at MIT Sloan, what it takes to gain admission, and more! The applicant Q&As are particularly valuable.

You won't get this opportunity anywhere else. Watch the recording now!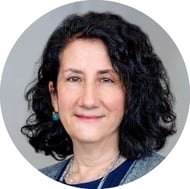 MEET THE PRESENTER
Dawna Levenson is an Assistant Dean of Admissions at the MIT Sloan School of Management and shares responsibility for all recruiting, evaluation, conversion, and marketing activities in support of the MBA, Sloan Fellows MBA, Master of Finance (MFin), Master of Business Analytics (MBAn), and Master of Science in Management Studies (MSMS) programs. Prior to this role, she was the Director of Admissions and the Associate Director for MFin Admissions. Dawna holds SB and SM degrees from MIT Sloan.