IN THIS WEBINAR YOU WILL LEARN:
THE DIFFERENCES BETWEEN R3 AND EARLIER ROUNDS

THE PROS AND CONS OF APPLYING DURING R3

6 REASONS WHY SOME APPLICANTS SHOULD WAIT UNTIL NEXT YEAR
SHOULD YOU APPLY TO B-SCHOOL R3 OR NEXT YEAR?
That's a tough question to answer!

Round 3 is the hardest round in the MBA application cycle since most slots have already been filled during Rounds 1 and 2. If you were not able to apply earlier because you were studying for your GMAT or had a work project that could not be pushed off, you have to ask yourself, "Does it even make sense to apply this late in the game, or should I wait until next year?"

In our free masterclass, Round 3 vs. Next Year: When Should You Apply? you'll learn what distinguishes Round 3 from earlier rounds – as well as how to assess your profile to decide when you should apply.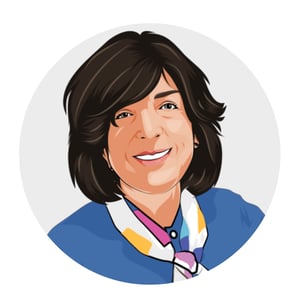 ABOUT THE PRESENTER:
Linda Abraham is founder and CEO of Accepted, the top-tier admissions consultancy that helps you unlock your competitive advantage. For the last 25+ years, Linda and her highly credentialed, experienced team have helped thousands of business school applicants gain acceptance to top MBA programs in the U.S. and around the world.

She is also the co-founder of AIGAC, author of MBA Admission for Smarties and host of the graduate admissions podcast, Admissions Straight Talk.