DURING THIS MASTERCLASS YOU WILL LEARN:

THE 4 KEY PRINCIPLES TO DEMONSTRATE THAT YOU BELONG AT STANFORD GSB

HOW TO APPROACH STANFORD'S TWO ESSAY QUESTIONS

HOW TO APPROACH STANFORD'S TWO ESSAY QUESTIONS

TIPS TO BOOST YOUR CHANCES OF ACCEPTANCE!
DO YOU DREAM OF ATTENDING STANFORD GSB?
Let us help you make that dream a reality!

Stanford GSB has an acceptance rate of just 6%, which means they reject more than nine out of every ten applicants. But just because it's so competitive, you shouldn't be discouraged from applying. This just means that even the most qualified Stanford applicants will need to create a successful strategy to help them nail their application!

During this masterclass, Accepted's CEO and founder Linda Abraham shared priceless tips and actionable steps for your application — the same strategy that we use to help our clients snag their acceptance letters.

If you're looking to become one of the select few that Stanford GSB accepts, then you've got to watch this!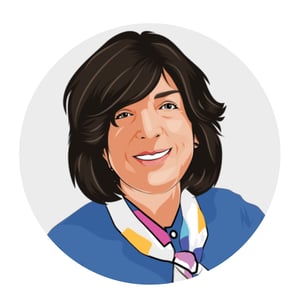 MEET THE PRESENTER
Linda Abraham is the founder and CEO of Accepted, the top-tier admissions consultancy that helps you unlock your competitive advantage. For the last 25 years, Linda and her highly credentialed, experienced team have helped thousands of business school applicants gain acceptance to top MBA programs in the U.S. and around the world.
She is also the co-founder of AIGAC, author of MBA Admission for Smarties and host of the graduate admissions podcast, Admissions Straight Talk.