Are you ready to charge your way through the upcoming MBA application season, but at the same time feeling that you could use some advice evaluating your profile? Perhaps you need assistance creating a list of programs to apply to?
With over 20 years of experience, our multidisciplinary team of highly-credentialed experts have seen it all, and we want to share the secret to MBA admissions success with you. In this recorded webinar, The Secret to MBA Acceptance, Accepted's CEO and founder, Linda Abraham discusses:
The 4 steps to choosing the best MBA programs for you

How to lay the foundation for a strong b-school application

Additional insights to help you maximize your chances of getting accepted
About the Presenter: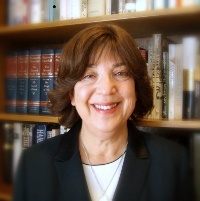 Linda Abraham is the founder and CEO of Accepted, the top-tier admissions consultancy that helps you unlock your competitive advantage.
For the last 20 years, Linda and her seasoned, professional team have helped thousands of business school applicants gain acceptance to top MBA programs in the U.S. and around the world. She is also the co-founder of AIGAC, author of MBA Admission for Smarties, and the host of Admissions Straight Talk, the graduate admissions podcast.