DURING THIS Q&A YOU WILL LEARN:

KEEP PERSPECTIVE WHILE WAITING TO HEAR BACK ABOUT INTERVIEWS

USE YOUR TIME WISELY AND CONTINUE STRENGTHENING YOUR QUALIFICATIONS

UNDERSTAND WHAT'S HAPPENING BEHIND-THE-SCENES AS YOUR SECONDARIES ARE BEING REVIEWED

STOP WORRYING, STAY CALM AND CARRY ON!
PANICKING THAT YOU DIDN'T HEAR BACK ON YOUR SECONDARIES? THE DOCTORS WILL SEE YOU NOW!
Waiting can be agony--we know! But just because you haven't heard back yet from the schools where you submitted secondaries is not necessarily bad news. In fact, most schools will continue to issue interview invitations through January, and in some cases, as late as early March!
What should you do if the silence is driving you crazy?
Compulsively check portals and your email inboxes.
Find ways to continually boost your qualifications so that you will be even better candidates when you receive that invitation, are waitlisted, or have to reapply.
Nothing.
Hang out on the beach or ski slope.
Watch this Q & A with Accepted consultants Dr. Barry Rothman and Dr. Herman Gordon. Take good notes and call us in the morning!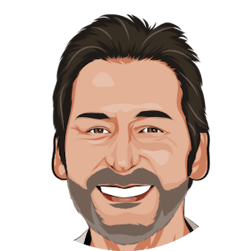 MEET THE EXPERT: DR. BARRY ROTHMAN
Dr. Rothman is a Professor of Biology and the former director of three postbac programs at San Francisco State University, and has conducted biomedical research at CalTech, UTMB Galveston, UC San Francisco, and SF State. He uses his experience as a teacher, student, and researcher, in addition to his experience in the postbac admissions world, to counsel applicants seeking admission to medical, dental, nursing, pharmacy, veterinary medicine, PA, PT, optometry, and podiatry schools, as well as to graduate biomedical research programs.

He holds a BA in Biology from Haverford College and a PhD in Biochemistry from CalTech.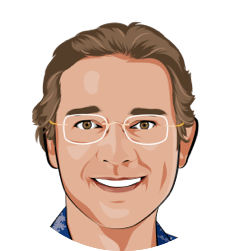 MEET THE EXPERT: DR. HERMAN "FLASH" GORDON
Dr. Gordon, or "Flash," is the past Chair of Admissions at the University of Arizona College of Medicine where he reviewed more than 800 applications during his four-year tenure. He knows exactly what meds school admissions directors look for while vetting applicants. He is also a passionate teacher of problem solving and has developed a teaching app called ThinkShare that focuses on the development of critical thinking, communication, collaboration, and creativity in a hybrid learning environment.

Flash earned his AB from Harvard College and his PhD from CalTech.