Over the past year, you probably imagined yourself opening that envelope on Match Day a thousand times. What is it going to be?
Where you spend your residency plays a major role in determining how and where you'll spend your future as a physician. So, it is critical that you do everything in your power to boost your chances of matching at your top choice program!
In Residency Applications: How to Match, a FREE, 30-minute webinar, Cydney Foote, senior consultant at Accepted, will teach you:
The 6 common residency application mistakes to avoid
How to choose the best program for YOU
Tips for writing persuasive personal statements that will get you noticed
…and much more!
Invest 30 minutes of your time and walk away with valuable tips from a former admissions director that will make a difference for the rest of your life as a physician. Simply fill out the form to gain access.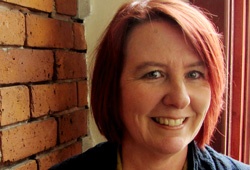 About the presenter:
Cydney is a former administrator at the University of Washington School of Medicine, as well as the former marketing editor for SicolaMartin and the marketing manager for Classmates.com. Her joint background in admissions, writing, and management helps her guide those applicants with strong writing skills and those who are "non-writers." She holds a BA in political science and communications and two master's degrees from University College – Dublin and the University of Washington. She has successfully advised medical and residency applicants since 2001 when she joined Accepted.