DURING THIS Q&A YOU WILL LEARN:

HOW TO APPROACH THE APPLICATION PROCESS

HOW TO ADJUST YOUR APPLICATION STRATEGY DURING A SUBMISSION SURGE

WHO SHOULD TAKE ADVANTAGE OF APPLICATION WAIVERS

THE MOST IMPORTANT FACTORS IN EVERY STAGE OF THE ADMISSIONS PROCESS
DOES YOUR APPLICATION STRATEGY ACCOUNT FOR THIS YEAR'S APPLICATION SURGE? WISH YOU COULD HEAR ADMISSIONS ADVICE FROM AN EXPERT?




Applying to medical school takes a considerable amount of time, effort, and money. Nobody wants to have to do it more than once! But this application cycle is going to be especially difficult, with an 18% boost in the number of applicants vying for spots. You probably have questions about what you can do to increase your odds of getting accepted. And we have answers!

Listen to this panel of three med school admissions experts — Dr. Barry Rothman, Cydney Foote, and Dr. Herman "Flash" Gordon — as they answer questions from med school applicants and outline concrete steps on how to create an effective application (likely some of the same questions you have!). Accepted CEO Linda Abraham moderated as our pros discussed strategic keys to impressing the adcom during every stage of the application.

Don't waste time worrying and obsessing over your application or the increased competition ⁠— soak up this valuable expert advice, learn from the questions answered, and maximize your chances of snagging that coveted acceptance letter from your top-choice school!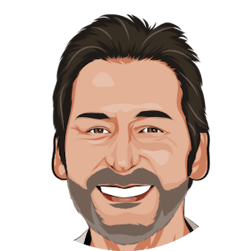 MEET THE EXPERT: DR. BARRY ROTHMAN
Dr. Rothman is a Professor of Biology and the former director of three postbac programs at San Francisco State University, and has conducted biomedical research at CalTech, UTMB Galveston, UC San Francisco, and SF State. He uses his experience as a teacher, student, and researcher, in addition to his experience in the postbac admissions world, to counsel applicants seeking admission to medical, dental, nursing, pharmacy, veterinary medicine, PA, PT, optometry, and podiatry schools, as well as to graduate biomedical research programs.

He holds a BA in Biology from Haverford College and a PhD in Biochemistry from CalTech.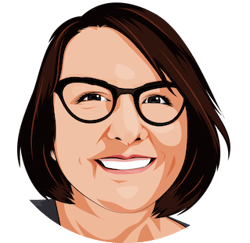 MEET THE EXPERT: CYDNEY FOOTE
Prior to joining Accepted, Cydney Foote worked as an administrator at the University of Washington's School of Medicine. She is also the author of Write Your Way to Medical School, and two other ebooks.

Using her healthcare experience, storytelling skills, and eagle-eye for editing, Cyd has been helping Accepted's clients gain acceptance to demanding medical schools and residency programs for 15 years.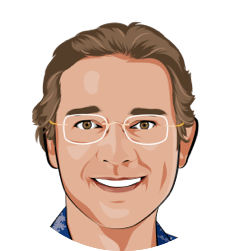 MEET THE EXPERT: DR. HERMAN "FLASH" GORDON
Dr. Gordon, or "Flash," is the past Chair of Admissions at the University of Arizona College of Medicine where he reviewed more than 800 applications during his four-year tenure. He knows exactly what meds school admissions directors look for while vetting applicants. He is also a passionate teacher of problem solving and has developed a teaching app called ThinkShare that focuses on the development of critical thinking, communication, collaboration, and creativity in a hybrid learning environment.

Flash earned his AB from Harvard College and his PhD from CalTech.