DURING THIS Q&A YOU WILL LEARN:

WHAT TO EXPECT IN YOUR INTERVIEWS

WHAT THE ADCOM IS LOOKING FOR IN YOUR INTERVIEWS

SUCCESS STRATEGIES TO HELP YOU PRESENT YOURSELF AT YOUR BEST

HOW TO PREPARE FOR YOUR INTERVIEW IN THIS NEW VIRTUAL FORMAT
HAVE QUESTIONS ABOUT WHAT TO EXPECT WITH YOUR MED SCHOOL INTERVIEWS THIS YEAR?
We're here to help.

The medical school admissions process has not escaped the uncertainty and stress that the COVID-19 pandemic has caused throughout the world. From rescheduled MCAT sessions to shifting deadlines, everything is in a state of flux and change, and med school interviews are no exception.

Considering that interviews will now be largely virtual, how should your preparations shift? How can you make the same kind of impact when you're talking to the adcom through a screen instead of shaking their hands and looking them directly in the eyes?

Those are the kinds of questions two of Accepted's top med school admissions consultants – Dr. Barry Rothman and Dr. Herman "Flash" Gordon – addressed in our recent session, Med School Interviews during COVID-19: A Q&A with Experts. During this special Q&A session, Dr. Rothman and Dr. Gordon explained what would be different about this year's interviews, and answered questions about how applicants can be prepared to ace them.

Don't miss this opportunity to listen to two med school admissions experts share their advice. Watch now!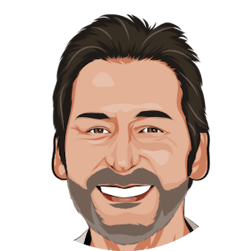 MEET THE EXPERT: DR. BARRY ROTHMAN
Dr. Rothman is a Professor of Biology and the former director of three postbac programs at San Francisco State University, and has conducted biomedical research at CalTech, UTMB Galveston, UC San Francisco, and SF State. He uses his experience as a teacher, student, and researcher, in addition to his experience in the postbac admissions world, to counsel applicants seeking admission to medical, dental, nursing, pharmacy, veterinary medicine, PA, PT, optometry, and podiatry schools, as well as to graduate biomedical research programs. He holds a BA in Biology from Haverford College and a PhD in Biochemistry from CalTech.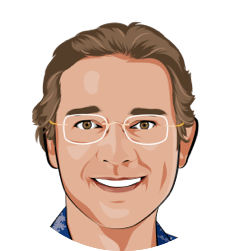 MEET THE EXPERT: DR. HERMAN "FLASH" GORDON
Dr. Gordon, or "Flash," is the Past Chair of Admissions at the University of Arizona College of Medicine where he reviewed more than 800 applications during his four-year tenure. He knows exactly what meds school admissions directors look for while vetting applicants. He is also a passionate teacher of problem solving and has developed a teaching app called ThinkShare that focuses on the development of critical thinking, communication, collaboration, and creativity in a hybrid learning environment. Flash earned his AB from Harvard College and his PhD from CalTech.