DURING THIS WORKSHOP YOU WILL LEARN:

FOUNDATIONS OF A SUCCESSFUL MED SCHOOL APPLICATION BEYOND THE GPA

HOW TO OFFER EFFECTIVE SUPPORT WITHOUT NAGGING

BEST PRACTICES TO ENCOURAGE YOUR YOUNG ADULT CHILD AFTER A MED SCHOOL REJECTION

SHOWING "FITNESS" FOR MED SCHOOL THROUGH PRIMARY AND SECONDARY APPLICATIONS
Parents of Premeds: Understanding the Med School Admissions Process & What YOU Can Do to Help!
You want what's best for your adult children, but you can't apply to or attend medical school for them. During this workshop, we will show you all the ingredients of successful primary and secondary med school applications, including the importance of showing relevant leadership and teamwork experience, clinical exposure, and community service. You will also learn the many steps in this process and–most importantly–how to offer encouragement at every stage that will help (and not annoy) your adult child, a future physician.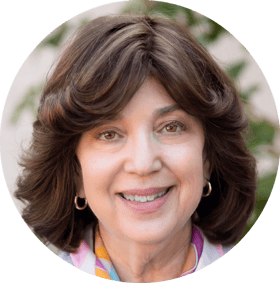 MEET THE PRESENTER
Linda Abraham is the founder and CEO of Accepted, the top-tier admissions consultancy that helps you unlock your competitive advantage.
For the last 24+ years, Linda and her highly credentialed, experienced team have helped thousands of business school applicants gain acceptance to top MBA programs in the U.S. and around the world.
She is also the co-founder of AIGAC, the podcast host of Admissions Straight Talk and co-author of MBA Admission for Smarties.