Want to see the recording?
Just fill out your info below and we'll take you right to it!
TAKE THIS WEBINAR TO LEARN:

WHAT SCIENCE SUBJECTS ARE TESTED ON THE MCAT, WHICH ARE MOST IMPORTANT, AND WHAT CLASSES YOU ACTUALLY NEED TO TAKE BEFORE YOUR EXAM

HOW TO FOCUS ON THE BIG PICTURE INSTEAD OF GETTING CAUGHT UP IN DETAILS - ESPECIALLY IN BIOCHEM AND PSYCHOLOGY/SOCIOLOGY

WHICH MCAT TOPICS ARE HIGHEST-YIELD, AND HOW TO DETERMINE HOW LIKELY IT IS THAT THE SUBJECTS YOU STUDIED WILL BE ON THE EXAM
The MCAT: What You Actually Need to Study
Your MCAT score is crucial to making it through the first hurdle of the med school application process. So knowing how the MCAT works is critical to your future med school success!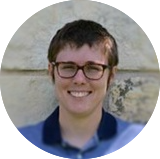 About the Presenter
Did you know? Clara scored a 526 on her own MCAT!
Clara-Gillian-NextStep.jpgClara Gillian, MCAT Content Director at Next Step Test Prep Clara Gillan is the MCAT Content Director at Next Step Test Prep and has been teaching and tutoring for five years. She scored a 526 on her own MCAT, with perfect scores in the CARS and bio/biochem sections. Her favorite part of test prep is finding alternative ways to explain tricky concepts. Clara also plays an important role in the development of Next Step's practice tests and other resources, where her top priority is making content as representative of the official exam as possible. In her free time, she runs a Girl Scout troop in Los Angeles and loves watching movies.