IN THIS GUIDE YOU WILL LEARN:

HOW TO PREPARE FOR MEDICAL SCHOOL IN COLLEGE

THE IDEAL TIMELINE FOR APPLYING TO MEDICAL SCHOOL

THE QUALITIES THAT TOP MED SCHOOLS LOOK FOR IN APPLICANTS

HOW TO MAKE THE ALLOPATHIC VS. OSTEOPATHIC DECISION
GETTING ACCEPTED TO MEDICAL SCHOOL IS A CHALLENGING GOAL

If you have the information you need, it can make a world of difference!

In this free guide, you'll learn the strategies and steps you need to take to get accepted to your top-choice medical school.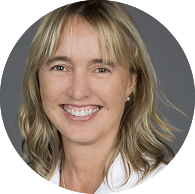 MEET THE AUTHOR
Dr. Suzi Schweikert earned her undergraduate degree in English Literature at UCLA, then received her MD from the UCSD of Medicine, where she served on the medical school admissions committee. She reviewed essays and interviewed applicants, and learned that medical school are looking for more than just high test scores.
As a consultant for Accepted.com, she advises applicants to medical school, residencies, fellowships, PA, NP, MPH, nursing, midwifery, and other health care affiliated programs. She enjoys working with traditional and nontraditional applicants alike, and believes that healthcare is at its best when providers come from a wide variety of backgrounds and life experiences.