REGISTER FOR THE WEBINAR

WATCH THE WEBINAR AND TAKE NOTES

IMPLEMENT WHAT YOU LEARN

ACE YOUR MULTIPLE MINI INTERVIEW!
HAVE YOU BEEN INVITED TO A MULTIPLE MINI INTERVIEW (MMI)? CONGRATULATIONS!
The MMI consists of a series of short, structured interviews that assess your non-cognitive skills: your communications ability, interpersonal acumen, empathy, and cultural sensitivity. Don't spend time worrying and obsessing about how to prepare - join us for this webinar and maximize your chances of acing your multiple mini interview!
During this one-hour webinar, Alicia McNease Nimonkar, an MMI prep pioneer at UC Davis's Postbac Program, will teach you:
What a typical MMI format looks like and what to expect

What sorts of questions to anticipate in the different interview segments

How to use your very limited time effectively

Specific tips for different multiple mini interview question styles
...and much more!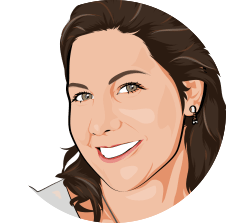 Meet the Presenter:
Alicia McNease Nimonkar is the former Director of the UC Davis School of Medicine (UCDSOM) Postbaccalaureate Program when UCDSOM became the second medical school in the U.S. to begin using the MMI method. So she knows the ins and the outs of the MMI! Since joining Accepted, Alicia's clients have gained skill and confidence before their big MMI day by prepping with her.
As one of Alicia's clients wrote,
"The mock interviews (MMI) I conducted with Alicia were incredibly helpful! Her feedback was very thorough and individualized, and this preparation enabled me to go into my interviews with composure and confidence!"