DURING THIS MASTERCLASS YOU WILL LEARN:

THE PURPOSE OF THE MEDICAL SCHOOL PERSONAL STATEMENT

IMPORTANT PERSONAL STATEMENT GUIDELINES TO KEEP IN MIND

STEPS TO FOLLOW TO HELP YOU GET STARTED

OUR RECOMMENDED STRATEGY FOR CREATING YOUR ESSAY
WHAT WILL YOU INCLUDE IN YOUR PERSONAL STATEMENT?
Your challenge: show the admissions committee something unique about you, convey your passion for medicine, and show what kind of person and student you are and what kind of physician you'll be in the future…all in just 5300 characters!
You can do this. You can't go back in time and redo your grades, but when it comes to your essay, YOU have total control.
During this presentation, How to Create a Compelling Medical School Personal Statement, you'll learn specific, action-directed steps you can take to approach the personal statement strategically and successfully. And because we know premeds are busy, we've packed it all into just one hour.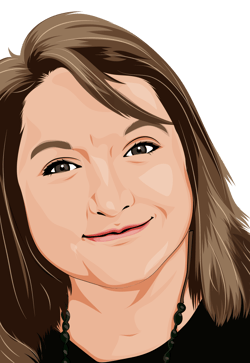 MEET THE PRESENTER: MARY MAHONEY
Mary is a tenured English Professor with an MFA in Creative Writing from Sarah Lawrence College and a PhD in Literature and Writing from the University of Houston.

For the last twenty years, she has served as a grad school advisor and essay reviewer for med school applicants. In addition, Mary has extensive experience in the Medical Humanities, which combines her two careers -- she was a nurse before becoming an English professor.

A fun story: Just for kicks, a colleague encouraged her to take the Myers-Briggs inventory, a personality assessment to see how one's perception and decision-making is defined among sixteen personality types. Her result? The advocate. This one word sums up the kind of mentor, friend, and parent Mary is. She works with applicants like you because advocating, and editing, are at the core of who she is.