FILL OUT THE FORM ABOVE

WATCH AND TAKE NOTES

IMPLEMENT WHAT YOU LEARN

BECOME A CONFIDENT MCAT TEST-TAKER!
HOW ARE YOU APPROACHING THE MCAT?
Watch Bryan Schnedeker, Next Step Test Prep's Vice President for MCAT Content, to learn how to craft your customized approach to the MCAT. Learn the core skills that every good test taker knows and the steps needed to build a strategy that is uniquely tailored to your needs.
During this webinar Bryan will show you:
How to create a thorough MCAT preparation outline

The study prep resources available to you

Ways to tailor your approach to your own learning style

How much time you need to dedicate to preparing
...and much more!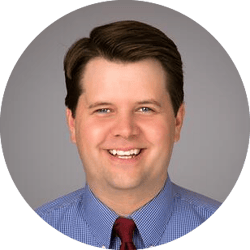 ABOUT THE PRESENTER
Bryan Schnedeker, Vice President for MCAT Development at Next Step Test Prep
Bryan has over 15 years of MCAT teaching experience, having worked with students for over a decade at one of the major preparation companies. He scored a 525 on the newest format MCAT and a 44 on the old exam (both high 99th percentile MCAT scores). Bryan has written dozens of MCAT passages and hundreds of pages of MCAT books. His writing on the MCAT has even been featured in U.S. News & World Report.