You know you want to become a doctor — but maybe you're a little LESS confident about how to take the first steps. Don't stress! We've created a short (less than 20 minutes total!), information-packed 3-part video series that's designed to help you make sense of it all.
Accepted founder & CEO Linda Abraham and her team have been helping applicants get into med school for almost 30 years, so it's safe to say that she's an incredibly reputable source of admissions information. Check out our Med School Essentials video series today, and equip yourself with valuable guidance on where to apply, when to apply, and 4 essentials for your med school application.
ENTER YOUR FIRST NAME & EMAIL ADDRESS TO WATCH THE 3-PART SERIES FOR FREE: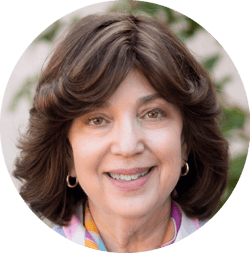 ABOUT THE PRESENTER:
Linda Abraham is founder and CEO of Accepted, the top-tier admissions consultancy that helps you unlock your competitive advantage. For the last 25+ years, Linda and her highly credentialed, experienced team have helped thousands of business school applicants gain acceptance to top MBA programs in the U.S. and around the world.

She is also the co-founder of AIGAC, author of MBA Admission for Smarties and host of the graduate admissions podcast, Admissions Straight Talk.
ENTER YOUR FIRST NAME AND EMAIL ADDRESS BELOW TO ACCESS THE SERIES: