The EMBA Application Process from Start to Finish
The EMBA Edge: A Guide to EMBA Admissions
, an instantly downloadable PDF or Kindle ebook, contains practical guidance in navigating the EMBA admissions process amid a vibrant and changing global economy.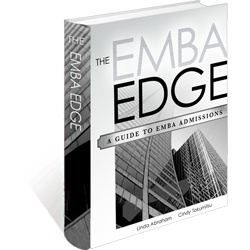 In The EMBA Edge, you'll learn how to:
Research programs so that you know where to apply.
Win sponsorship from your company.
Answer specific essay questions.
Use writing techniques to help you write your winning essay.
Select your recommenders.
Prepare for your interviews.
And
much more!
You can't follow the path to acceptance unless you know where to start and how to get there. In The EMBA Edge, Linda Abraham and Cindy Tokumitsu show you the way by revealing practical, hands-on advice to help you complete your applications and get accepted.
How do they know? Linda has advised literally hundreds of successful EMBA applicants over the last decade, often from the initial school selection and strategy conceptualization stage all the way through to finalizing the last period of the final essay. Cindy has worked with many of our EMBA applicants since 1998, when she joined Accepted. She is the author of our EMBA articles and our very popular EMBA e-course. Linda and Cindy have seen what works and what doesn't.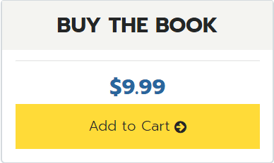 What are you going to get out of this ebook?
Practical tips to guide you through the application process.
Writing techniques

from pros with vast admissions experience.
Nuts-and-bolts suggestions for your reapplication effort.
The information

necessary to change your application outcome.
Confidence that you are making your best effort.
Convenience - The special report is instantly downloadable to your computer or Kindle device. There's no shipping or waiting.
Security and peace of mind that come from having professional guidance.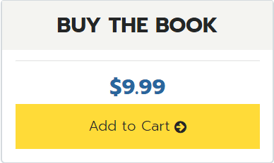 If you have any questions, please call 310-815-9553 from 9:00 AM - 6:00 PM Pacific Time or submit an inquiry.
* Guarantee: If you are not satisfied for any reason, simply request a refund within 60 days of purchase, and you will receive a 100% refund. No questions asked.